Oregon Garden, Silverton, Oregon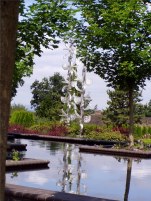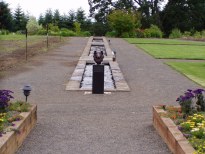 Garden Information
Bellevue Demo Garden Workshops • Free, No Registration Required
Saturdays, 10:30 a.m. until noon, Ranger Station next to the Garden
• Free, No Registration Required
June 17 - Lavenders, Joy Naganuma
24 - Shade Gardening, Ellon Jarvis
July 1 - No Workshop
8 - Panels of Experts: Larry Davis, Todd Murray, George Pinyuh
15 - Puget Sound Weather and Microclimates, Brad Colman
22 - Easy Water Features for Your Garden, Chris Moore
29 - How to Grow Berries, Joe Quinn
Miller Horticulture Library, UW's Center for Urban Horticulture, www.depts. washington.edu /hortlib/.
Plant Information Line: 206-897-5268.
Appreciating and conserving local plants: Washington Native Plant Society, www.wnps.org.
Selecting plants for Northwest gardens:
Great Plant Picks, www.greatplantpicks.org.
Washington Park Arboretum: front desk and gift shop, 206-543-8800;
recorded events line, 206-726-1951;
Arboretum Foundation, 206-325-4510.
Composting, water conservation and landscaping information from Seattle Public Utilities, call the Natural Lawn and Garden program: 206-633-0224
or go to: www.ci.seattle.wa.us/util/composting /default.htm.
Poison Control (pesticide exposure), operating 24 hours: 800-452-7165.
Call before you dig: 800-424-5555.
Call two days ahead and your underground utilities will be marked for you.
Bee swarms: Puget Sound Beekeepers' Association, www.pugetsoundbees.org/swarmlst.htm;
or call Gene Bowley, 425-379-5671.
WSU Extension Gardening in Western Washington: http://gardening.wsu.edu.
WSU Extension Hortsense (control of pests and diseases of common ornamental and edible plants): http://pep.wsu.edu/hortsense.
Master Gardeners
Master Gardener dial extension (recorded information on specific topics): 206-296-3425.